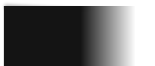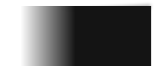 View Cart
Thanks so much. I love it!...It will have pride of place on my my desk, close at hand just in case I get a late-night visit from the undead!
Best wishes,
Stephen Leather - Author "Once Bitten", "night Fall", "True Colours", and many many more.
I am also mesmerized by all the care put into this The Calling SET, I am sad for those who can't buy this fantastic SET anymore, even my wife was impressed by the sheer beauty of it, surely one of my best investments! With guys like you, there are no rooms for the vamps!
Regards,
Alessandro.
This is Brian who bought the magic set yesterday. I love it!
Best
Brian
Very nice workmanship on all the kits.
Regards,
Richard
Thanks for the awesome Vampire Killing Kits...The kits look truly phenomenal, sir!
John Duvall
I was very much so impressed by your work, and after examining your website, I continue to be impressed with it even more.
Sam Falco
Here is what a few of our customers are saying about our hand made Vampire Killing Kits.